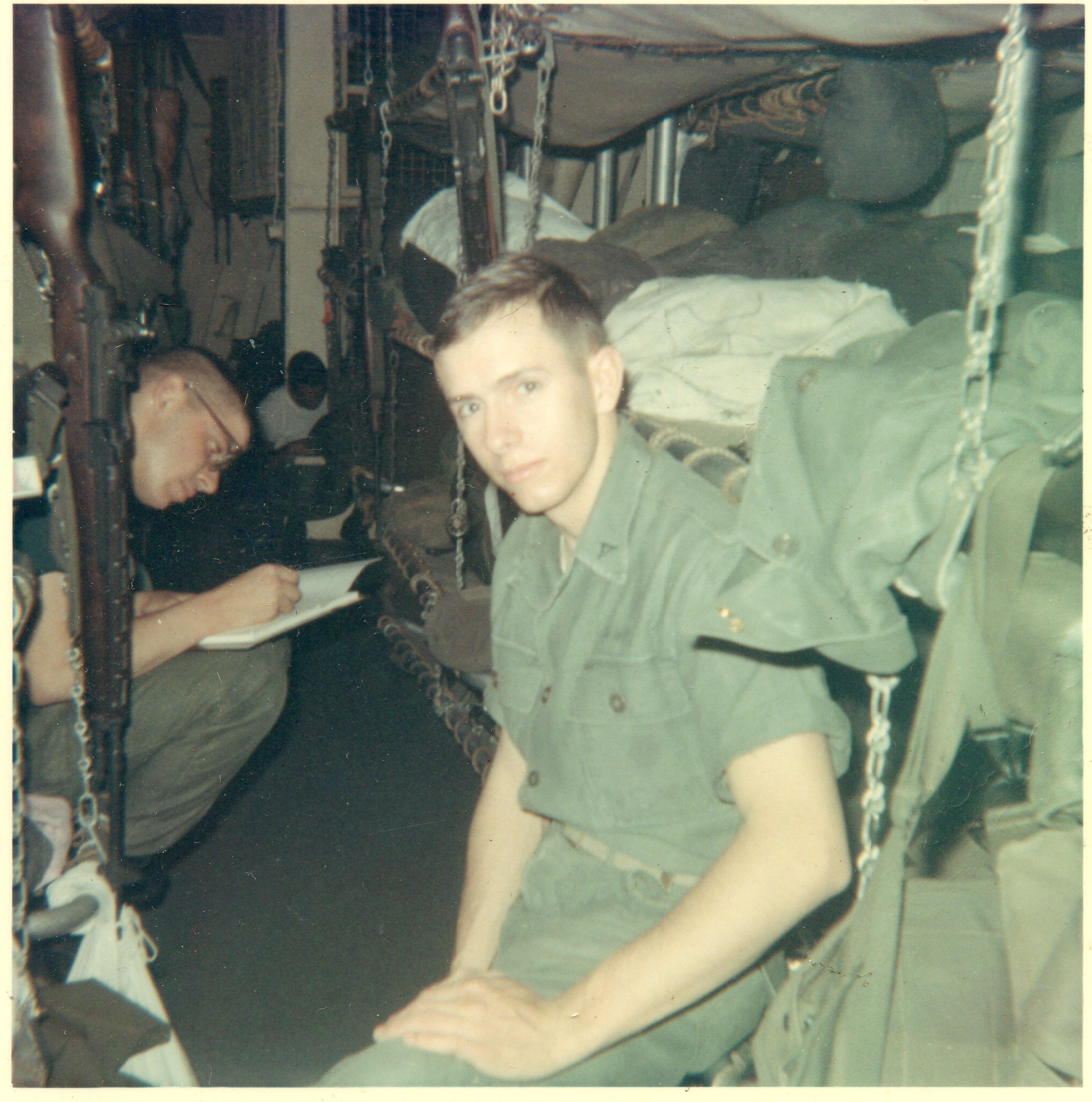 David Hann

Branch of service: United States Marine Corps

Were you drafted or did you enlist? Enlisted

Dates of service: September 1963 - September 1966

What were the location(s) of your service and your MOS?
Danang, Phu Bai, MOS - 2761 Radio Repair and occasionally 0300 rifleman

Position/Rank: Corporal

Awards/Medals/Citations: Vietnam Service Medal

What are your strongest memories from your time in the military, specific to the Vietnam War era?
Marines in Danang and elsewhere in I Corps were caught in the middle of a conflict between two Vietnamese Army generals, with one side setting up machine guns and roadblocks pointed at us.

Befriending and being befriended by a Vietnamese family, with whom I am still friends with fifty years later.

Have your views on the American War in Vietnam changed over time? Why or why not?
I initially thought the war was comparable to the Korean War but have come to believe we were just propping up a corrupt regime, like what is happening now in Afghanistan.

What impact has the American War in Vietnam had on you since returning home?
I felt pretty alienated initially, also had survivor's guilt, especially because a friend with whom I had enlisted was killed in the war. My wife and I have since become good friends with another Vietnamese family and visited them several times in Vietnam and some have visited us in Lawrence, Kansas. I feel that our young people are sent to war and not given proper care when they return wounded physically and mentally.

What music did you listen to while you were in Vietnam? What did you read?
"We've Got to Get Out of this Place" by The Animals fitted our dark humor. I only read pulp fiction mysteries, etc.