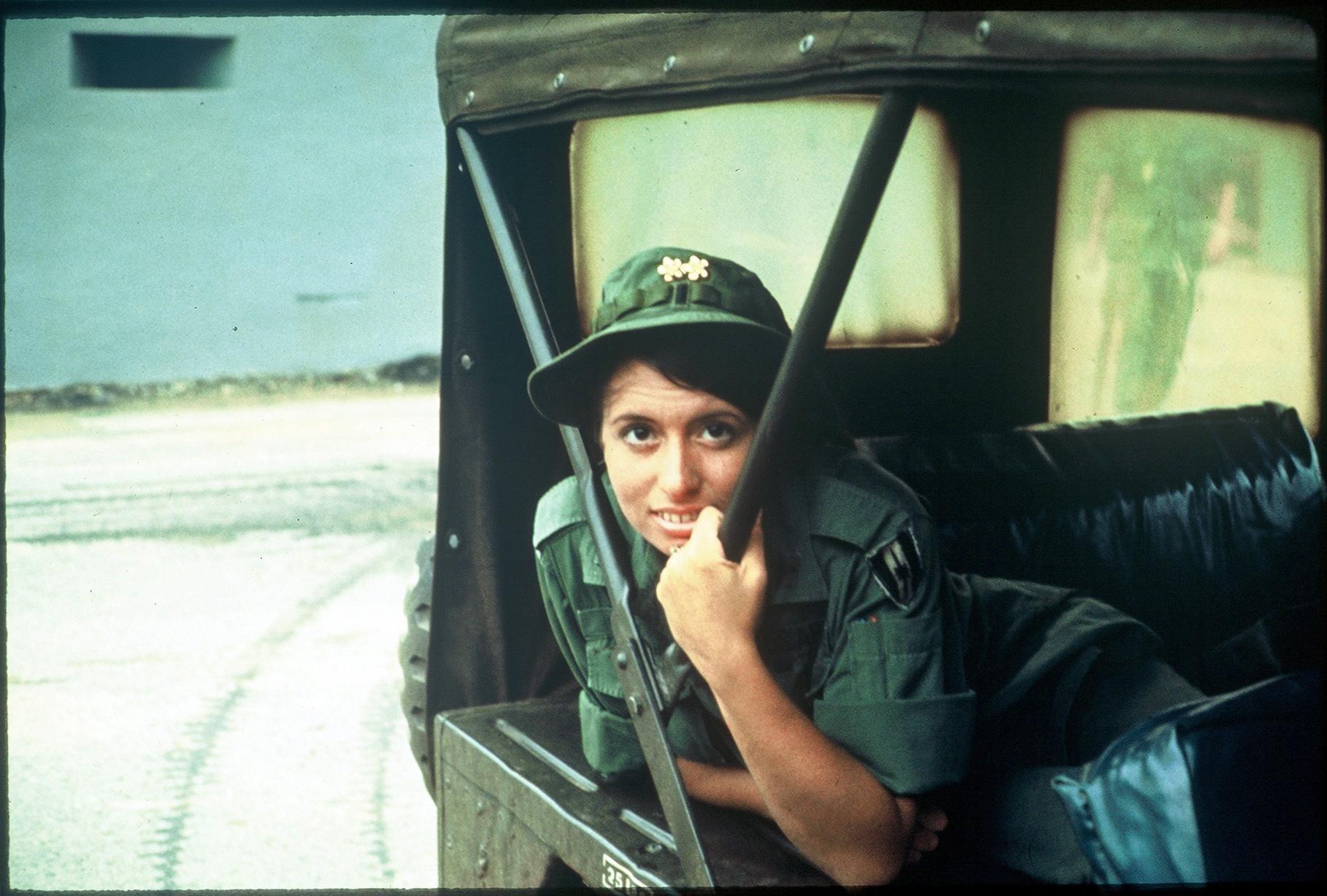 Louise Eisenbrandt
Were you drafted or did you enlist? Enlisted

Branch of service: Army

Dates of service: 1967-1970

What were the location(s) of your service and your MOS?
Fort Dix, New Jersey; Chu Lai, Vietnam
Nurse

Position/Rank: 1Lt

Awards/Medals/Citations: Army commendation medal

What are your strongest memories from your time in the military, specific to the Vietnam War era?
The wounded, the smell of death, playing guitar, rocket attacks, rain, heat, the Vietnamese people, water skiing, the comradely among the hospital staff.

Have your views on the American War in Vietnam changed over time? Why or why not?
They changed while I was in Vietnam and made me realize that there was no chance that we were going to win that war.

What impact has the American War in Vietnam had on you since returning home?
It has changed my life. I have been speaking to students for thirty years about my time in Vietnam. I have made four return trips to Vietnam starting in 1994. Two years ago I wrote a book about my experiences and now I'm meeting many veterans and sharing stories. Unfortunately the biggest impact that war had on me was exposure to agent orange which led to a diagnosis of Parkinson's.

What music did you listen to while you were in Vietnam? What did you read?
Music --- Proud Mary, Leaving on a Jet Plane, Bridge Over Troubled Waters, We've Gotta Get Out of This Place. Wrote in journal; don't recall what I read.

Anything else you'd like to add related to the Vietnam War that we haven't asked you about?
Eight women are listed on The Wall in D.C. Sharon Lane was killed at my hospital four months before I arrived. I worked on a medical ward as well as in the emergency room of the 91st Evac hospital.